Shipping and Return Policy
Your trust is our priority.
SILICIUM brings your order to you wherever you are...... to your home, to your office, to your vacation spot or to the Delivery Point of your choice.

What do shipping costs include?
Shipping costs also include handling and packaging costs, as well as postal charges. In the case of handling charges, a fixed price is applied, while transport costs may vary according to the total weight of the package. Our advice is to group all your items in one order. We cannot combine two different orders, therefore shipping costs are applied for each one individually. We cannot be held responsible for any damage to your order after shipping, but we guarantee that we do our best to protect each and every one of your orders. The boxes are large and all items leave our warehouse well protected.
What is NOT included in the shipping costs?
Customs charges at destination and other taxes (tariffs) are not included, if any, the recipient will be responsible for them, as will be responsible for all import charges and taxes that are generated at the destination customs, whether the goods are delivered or not. We will try to ship the order in the shortest possible time, but the recipient must take into account the provisions of the country of destination for the import of the items ordered, as Silicium has no responsibility for them. Silicium will not be responsible for the effects caused by strikes, war or other circumstances beyond its control. Silicium will not be responsible for delays in customs clearance, nor if the local authorities decide to confiscate any item contained in a shipment.
How can I track my order?
We will notify you by e-mail as soon as your order has been shipped as long as the order is placed via our website.
You will also receive several e-mails or SMS from the carrier informing you of the status of your shipment:
One to inform you that your shipment is already being sent, another to give you the option to change the delivery date or address in case you are not there on the day the delivery is scheduled and the last one confirming the delivery of your order. You will be able to track your order at any time using a link that you will find in the email confirming the shipment of your order, by the carrier, to know in detail where your order is.
What happens if my order does not arrive, or suffers an incident?
To give you complete peace of mind, all shipments we make from SILICIUM have a comprehensive insurance that protects your order up to 24 hours after delivery. With this insurance, we guarantee the corresponding replacement or compensation as appropriate, for those damages resulting from transport.
In the event that your order arrives broken or in poor condition, due to obvious damage resulting from transport, it is imperative that you reject the shipment at the time of delivery so that Silicium can file a direct claim to the carrier.
If you accept the goods in poor condition or with obvious breakage or damage, it will be considered that you are satisfied with the condition of the goods and we will not be able to process the claim and the replacement or return of the goods.
In order to be able to apply the guarantees covered by the insurance, it is very important that you always indicate this damage on the delivery note and send photos via WhatsApp to 0034 682 50 58 58 47 or via email to info@siliciumg5.com, within 24/48 hours after delivery.
If your order has not arrived within the estimated shipping time, or you have questions regarding shipping, please contact our Customer Service.
Teléfono: +34 877 449 948
E-mail: info@siliciumg5.com
Shipments to Spain Peninsula and Balearic Islands
Shipping costs are free for the entire Peninsula and Balearic Islands on all orders with an amount equal to or greater than 45 €. For orders of lesser amount, shipping costs are 7€*.
For shipments to the Canary Islands, due to customs charges and in order to avoid additional costs for our customers, we have disabled online sales and we do not ship to the Canary Islands. You can contact directly with our exclusive distributor to find a store near you where you can buy our products:
Medisport Canarias 
C/Duggi 23 bajo
38004 Santa Cruz de Tenerife
Tel.922 15 13 17
*These prices are for mainland Spain and the Balearic Islands. In the case of Ceuta and Melilla, shipping prices are calculated directly in the purchase process. Customs charges will be added to these shipping costs, which must be paid once the shipment arrives at destination.
Shipments to France, Belgium, Luxembourg, Netherlands, Italy, Germany, Austria, Ireland, Gibraltar, Monaco, Monaco
Shipping costs are free for Metropolitan France, Belgium and Luxembourg, Netherlands, Italy, Germany, Austria, Ireland, Gibraltar, Monaco on all orders of 45€ or more. For orders below this amount, the shipping costs are 7€*.
*These prices are for Metropolitan France, Belgium and Luxembourg, Netherlands, Italy, Germany, Austria, Ireland, Gibraltar, Monaco. In the case of DOM TOM, SWITZERLAND or CANADA, UNITED KINGDOM AND JERSEY, shipping costs are calculated directly during the purchase process. Customs charges will be added to these shipping costs, which must be paid once the shipment arrives at destination.
Shipping Within the European Union
For any shipment WITHIN the European Union, the shipping costs will be automatically calculated at the time the order is placed on our website according to the total weight of the order. This amount will be automatically added to the order summary.
Shipments outside the European Union
For any shipment OUTSIDE the European Union, the shipping costs will be automatically calculated at the time the order is placed on our website according to the total weight of the order. This amount will be automatically added to the order summary. Once the order arrives at destination, customs charges will have to be paid. These expenses are totally independent of Silicium España Laboratorios.
These charges can be claimed by the respective logistics company, but are not freight charges. Customs or import duties are payable once the package arrives in the country of destination. Any additional taxes must be paid by the customer. We have no control over these fees or duties and cannot predict them, as customs policies vary widely from country to country. Please contact your local customs office for more information on this subject.
Management Information
It is the customer's responsibility to provide us with a complete and correct shipping address. If your shipping address is different from your billing address, please specify it during the checkout process.
What are the delivery methods and deadlines?
At SILICIUM we guarantee a delivery time of 48/72h, in Europe, from dispatch (as long as all the products in the order are in stock, you can check these times during the purchase process) except for orders over 5 kilos (heavy orders), in which delivery can be made in 3-5 working days.
For specific destinations (see Shipping Costs Table) or international shipments, delivery times are usually 3 to 7 working days.
Receipt of order
It is the customer's responsibility to ensure that he/she or a third party is present at the time of delivery for the correct reception of his/her order. Delivery times are indicated at the time the order is placed. Deliveries are made during the course of the day (working days) but an exact time slot cannot be given.

(1)
Customs duties applicable outside the European Community will not be foreseeable (as they are subject to change) and will be charged directly to the customer upon receipt.

(2)

 
This avoids shipping errors and shipping delays. If your region is not listed, please contact us by calling +34877449948 or 08 01 07 07 01, toll free from France.

(3)

 
Normal delivery time is 2 to 4 days, but may be extended up to one week depending on possible customs controls or delivery delays

(4)

 
Find a Delivery Location - UPS - United Kingdom
/
Find DHL Locations (express.dhl)
Notifications:
Each customer is responsible for any customs charges that may apply to international shipments. Silicium España Laboratorios has no control over such charges and is not responsible for any action taken either by customers or delivery services.

We are not responsible for items held at customs. In the unlikely event that your order is lost in transit once shipped, we are not responsible, but we will do our best to help you locate it.
Estimated shipping times do not take into account delays caused by suppliers or service and weather disruptions.
Shipping dates are based on business days and do not include weekends or vacations.
Any obvious damage resulting from shipping must be reported on the delivery note from the carrier or pick-up point.
How is my order invoiced?
For deliveries to private customers, the prices on the customer's invoice include the VAT currently in force in each country of destination, on the invoice total.
The invoice includes itemized prices per item, together with a description of the item, as well as shipping costs if applicable.
Customs charges are not included in the invoice, as they are not fixed or invoiced by Silicium.
Payment Methods
SILICIUM LABORATORIRS, S.L.U. offers you all these payment methods so that you can choose the one that best suits your needs.
Credit Cards

SILICIUM LABORATORIES, S.L.U accepts payments with VISA, Verified by VISA, MasterCard and MasterCard SecureCode.

When placing the order, the customer will provide his/her credit card information, which will be stored directly in the REDSYS Gateway during the purchase process. SILICIUM ESPAÑANA LABORATORIOS, S.L.U. does not store credit card information. For internal reasons of the company, the collection management is done through Banco SABADELL, without any transcendence for the customer.
PayPal
The customer will be able to pay his order through the PayPal payment system.
Bank Transfer
These payment methods consist of bank transfer or cash deposit of the full amount of the order in favor of the bank account owned by SILICIUM LABORATORIES, S.L.U; in both payment methods with express mention of the order number linked to the payment. Orders with these payment methods that are not credited to the SILICIUM ESPAÑANA LABORATORIOS, S.L.U account 7 days after order confirmation will be automatically cancelled after this period has elapsed. It is important to remember that some banks may take 1-2 business days to make the transfer effective, and deposits may take a minimum of 24 hours to be reflected in our system.
Right of withdrawal, exchanges and refunds
Withdrawal
You have the right to withdraw from this contract within 14 calendar days without giving any reason. To exercise the right of withdrawal, you must notify Silicium España Laboratorios S.L. of your decision to withdraw from the contract using the withdrawal form available below and send it by post, fax or e-mail).
Send an e-mail to info@siliciumg5.com
Fax to 00 34 977 393 390
Postal mail to Silicium España – APDO núm.88 – 43480 (Vila-seca) España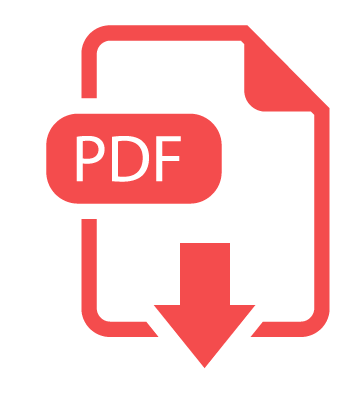 Withdrawal Form
You may use the model withdrawal form below, but its use is not mandatory. In order to meet the withdrawal deadline, it is sufficient that the communication concerning your exercise of this right is sent before the expiry of the withdrawal period.
Consequences of withdrawal
In the event of withdrawal by you, we will reimburse to you all payments received from you, including the costs of delivery (with the exception of the additional costs resulting from your choice of a mode of delivery other than the least expensive mode of ordinary delivery offered by us) without undue delay and, in any event, no later than 14 calendar days from the date on which we are informed of your decision to withdraw from this contract. We will proceed to effect such reimbursement using the same means of payment used by you for the initial transaction, unless you have expressly provided otherwise; in any case, you will not incur any costs as a result of the reimbursement.
Exceptions to withdrawal
Among the exceptions set forth in Article 103 of the Law are the following:
Customized products, which have been manufactured according to the consumer's exact indications.

Goods with an imminent expiration date or high probability of deterioration in a short period of time.

Products that have been altered after purchase, mixing with others in such a way that it is impossible to separate them or to differentiate where one begins and the other ends.

Goods that were purchased sealed and you try to return them without the warranty seal.

Products or services with a variable amount, which is established according to market prices and whose fluctuations cannot be predicted and do take place during the withdrawal period.

Services that have been fully executed, for the enjoyment of which the consumer has offered a prior consent certifying that he withdraws his right of withdrawal once the execution begins.
You shall only be liable for any diminished value of the goods resulting from handling other than what is necessary to establish the nature, characteristics and functioning of the goods..
Withdrawal period
Art. 71 specifies that the consumer or user has fourteen calendar days to exercise his right, although, as stated in the third paragraph of this article, if he had not been duly informed of his right, this period would be extended for another year, once the initial two weeks have expired.
Refund of the amount. Article 76.1 states that, once the right of withdrawal has been exercised, the trader must return the sums paid by the consumer or user without delay (within 14 calendar days from the date of knowledge of the decision to withdraw) and without deduction of costs.
What to do when I receive my order?
It is mandatory to check the contents of the package (as long as the carrier accepts it) and to write the reservations on the carrier's delivery note.
What should I do if I realize I made a mistake in my order?
Please contact us directly by phone: 0034 877 44 99 48 or from France (tel. no. vert) 08 01 07 07 01.
What to do if the material is damaged?
If you receive your product broken, the simplest thing to do is to reject it indicating the reason on the delivery note, or failing that, leave a note about the condition of the material received on the delivery note from the carrier.
How are incidents resolved?
SILICIUM ESPAÑA LABORATORIOS offers you several options:
Replacement or substitution: Generally, as first option, we can replace or substitute in those cases in which the customer service considers it according to the stock, type of product, type of incidence, date of management... Keep in mind that for the replacement the product(s) with deterioration of use by the customer (if any) must be kept and therefore not covered by the manufacturer's warranty.
Payment: Refund of the amount to the account number provided. Not possible after 14 days from receipt of the item. Cash in 10/15 days. If the payment has been made by bank transfer or visa, you must indicate your bank account..

When will you pick up the product once the incident has been processed?
Once the incident has been processed, whatever it is, and if it is convenient to pick up the product, the customer must indicate a day of collection at home or at the delivery point, at least 72 hours in advance, as well as the time (morning-afternoon, estimated time slots) with a wide margin.
Dear customer, we advise you that before requesting a return for any type of incident, be sure to perform the relevant tests to verify that the product is really susceptible to benefit from the warranty, because if upon receiving the product, it has no incident and the reason for the return is due to your lack of knowledge to use the product, you will assume all shipping costs, both outbound and return.

Warranty cancellation steps
No returns will be accepted for warranty on damaged items and / or poor condition of the product due to misuse of the same.
When the defects indicated are due to abnormal or improper use; normal wear and tear or aging; an accidental event or, more generally, to an external cause (such as the intervention of an unauthorized third party on the product).
When the product shows clear signs of unsuitable use, as well as any other anomaly attributable to the consumer.
Some products that by their nature have warranty seals. Their manipulation or removal voids the warranty.