Interesting aspects concerning the safety of SILICIUM products
SILICIUM products are manufactured to more stringent pharmaceutical quality standards than those of a food manufacturing plant or food supplement. Since 2005, Silicium manufactures the authentic formula of Doctor in Sciences Loïc Le Ribault, creator of the product protected for years by the patent: "Therapeutic composition comprising organo-silicic compounds", number FR8519204A. The company Silicium continues to conduct dozens of studies and actions to improve the quality of its products: Efficacy Studies Our preclinical studies on cells have shown that the presence of silicon in the precursor cells of the bone increases collagen synthesis and promotes its mineralization.
Non-toxicity studies  conducted in the United States, which, although not mandatory, strengthen the evidence on the safety of our products and ensure the safety of our ingredients: OCDE 471, AMES Bacterial Reverse Mutation study; OCDE 473, Chromosome Aberration; OCDE 474, Mouse Micronucleus; OCDE 407, 14 days Repeated oral toxicity 14 days; OECD 408, 90 days of Repeated oral toxicity. All these studies prove the non-toxicity of the product , its inability to produce aberrations or genetic mutations, or to cause cancer.
Stability studies To ensure the quality and safety of products throughout their shelf life..
Eliminating preservatives We are a healthy lifestyle company, and we use different preservation processes that are more respectful to the body. SILICON LABORATORIES after several years of research has succeeded in eliminating preservatives, treating products with new natural processes.
Guarantee of quality All batches of our products are analyzed, to guarantee the quality and the safety of our products. From the absence of pathogenic or harmful microorganisms, we evaluate physicochemical parameters such as pH and density, as well as silicon content, monomethylsilanetriol and silicic acid by nuclear magnetic resonance (NMR) analysis and chromatography.
Patents: We have international patents that protect SILICIUM's new developments in the field of solid and powdered silanols with high bioavailability: "ORGANOSILICON COMPOUND MICROPARTICLES AND PROCESS FOR THEIR PREPARATION" No. PCT / EP2019 / 055401
Committed to the quality of our products, we are ISO22000:2018 Food Safety and Security certified. We comply with the highest quality standards for storage and distribution of food supplements,

enabling 

us to provide our customers with the highest quality products.

Studies developed by the MERIEUX NUTRISCIENCE center confirmed that our products are very effective for joint problems, reducing pain and improving joint mobility.
The research by FEDERAL UNIVERSITY OF JUIZ DE FORA concluded that G7 capsules and the Siliplant G7 and G7 Original supplements are effective in improving the condition of skin, hair and nails, as well as reducing wrinkles.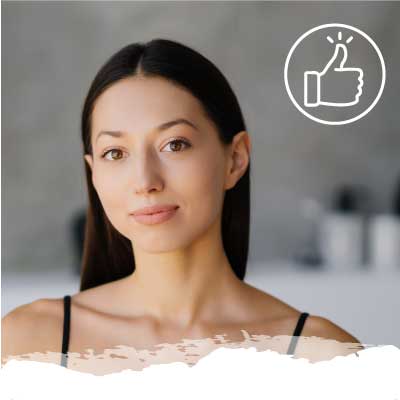 Increased silicon
content
Ortofarma Laboratory concluded that, compared to other samples on the market, Orgono Powder® has a higher content of soluble silicon, being the silicon with the best bioavailability on the market.
We work to provide you with the most effective solution for your wellbeing
Dr. N. Boqué
EURECAT /TECHNOLOGICAL CENTER OF CATALONIA 
Spain - 2015
Silicon absorption was measured in healthy humans,
a single comparative dose was administered,
to evaluate the absorption of silicon from each food supplement.
Between 2 and 100 times more assimilable
than competing products
Dr. M. Trila
ENANTIA
Spain - 2017
The high content of monomeric silicic acid in Silicium Spain's
liquid and solid products is quantified as part of the quality assurance process.
Silicium España's orthosilicic acid is found in high proportion in the
most assimilable form. in a high proportion in the most assimilable form.
Bf-Fox Techologies
ORTOFARMA LABORATORY
Brazil - 2019
Comparative of brand X shows "E" and another Brand shows "N",
by inductively coupled plasma mass spectrophotometry (ICP-MS),
and quantified the content of soluble silicon in aqueous medium.
It is concluded that Orgono Powder® has a higher content of
soluble silicon compared to other samples on the market.

For more detailed information, contact us at: +34 877 44 99 48 or send us your email to: info@siliciumG5.com.