Silicium Laboratories, the silica experts
Since 2003, Silicium has been manufacturing the authentic formula of Doctor of Science Loïc Le Ribault, pioneer and creator of liquid organic silica, a product protected by patent:
"Composition for therapeutic use comprising organic silicon compounds" priority patent number FR8519204A, and European EP0228978A1 and EP0228978B1, and in the USA with patent US5391546. 
Since 2011 SILICIUM LABORATORIES, by the will of Dr Loïc Le Ribault is the owner of this intellectual property, its patents and trademarks. Therefore, it is the only company authorized to use 'organic silica of Loïc Le Ribault', different and more advanced than Norbert Duffaut's. Since then, Silicium continues to lead dozens of studies and actions to improve the quality of its products.
Our Barcelona-based laboratory has facilities authorised to manufacture medicines for the EU under European Medicines Agency (EMA) regulations and Good Manufacturing Practice (GMP). Our products are manufactured according to pharmaceutical-grade standards, even stricter than those of a food or dietary supplement plant.
A few years ago, we demonstrated in other studies in patients with bone and joint problems the effect of silica in reducing joint pain, improving quality of life and improving mobility. Our preclinical studies in cells have shown that silica in bone precursor cells increases collagen synthesis and promotes its mineralization.


OPINION EUROPEAN FOOD SAFETY AUTHORITY (EFSA)
In 2016 the highest food safety authority in the European Union issued its opinion on the use of 

MMST as a safe ingredient for oral consumption in food supplements

: "Safety of organic silicon (monomethylsilanetriol, MMST) as a novel food ingredient for use as a source of silicon in food supplements and bioavailability of orthosilicic acid from the source" (EFSA-Q-2013-00874).
This positive opinion is part of the process for the subsequent authorization of MMST as a novel ingredient in the EU. 


It should be emphasized that this is NOT a patent granted to a particular company. Since 20 December 2017, the responsible European body has authorized this ingredient in the EU for use in food supplements for human consumption. This information is published in 

COMMISSION IMPLEMENTING REGULATION (EU) 2017/2470 of 20 December 2017

, establishing the Union list of novel foods according to Regulation (EU) 2015/2283 of the European Parliament and the Council on novel foods.
We present one of our most recent studies on two ingredients containing MMST and OSA in the image. The anti-ageing effect is evaluated, and the cosmetic benefits are measured: improvement of hair, skin and nails.
   Stability studies     
to ensure the quality and safety of products throughout their shelf life. Our products have a long history of research before going on sale.
   Quality assurance   
All our products are analyzed during the manufacturing process to guarantee the quality and innocuousness of each batch produced. Based on the absence of pathogenic or harmful microorganisms, we evaluate physicochemical parameters such as pH and density and silica, monomethylsilanotriol and silicic acid content using state-of-the-art analysis techniques such as nuclear magnetic resonance (NMR) and chromatography.
   Comparative bioavailability   
We have conducted bioavailability research to compare which products are best absorbed by humans and thus offer the best formulations.
Studies conducted with Loïc Le Ribault monomethylsilanotriol:
Phase I studies OCDE 471: AMES Bacterial Reverse Mutation Study, OCDE 473: Chromosomal Aberration, OCDE 474: Mouse Micronucleus, OCDE 407: 14 days Repeated oral toxicity for 14 days
Phase II study OCDE 408: 90-day repeated oral toxicity.
All these studies demonstrate the non-toxicity of the product, its inability to produce genetic aberrations or mutations or to cause cancer.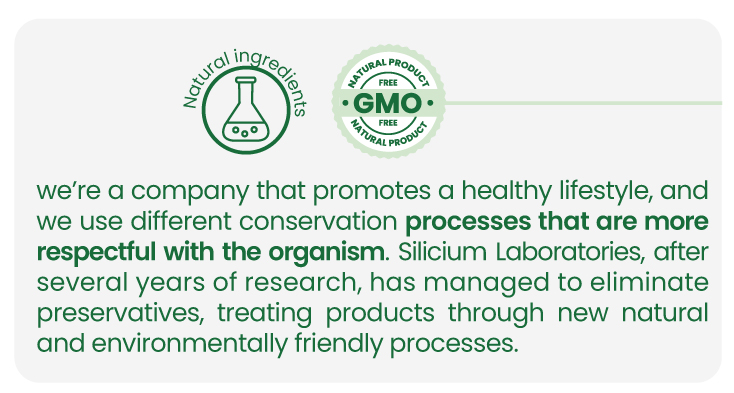 Elimination of preservatives:
We don't use chemical products, nor do we add everyday toxics in the disinfection of bottles for liquid products such as peracetic acid or ethylene oxide, both with the possibility of generating harmful residues for the health.
Our treatment to sterilize the product does not produce any residue.
Silicium Laboratories Patents
Apart from those mentioned above by Loïc Le Ribault, thanks to our research vision to always be the best in the field of organic silica, we've international patents protecting new developments in silicon in the area of silanols in solid and powder form with high bioavailability:  
"ORGANOSILICON COMPOUND MICROPARTICLES AND PROCESS FOR THEIR PREPARATION" Nº PCT/EP2019 / 055401, awarded in Europe and the USA.
In conclusion, after almost 20 years of manufacturing silica products, our company can offer the original Loïc Le Ribault product with the best possible quality, reliability and efficiency. Experts in different silica forms have improved ingredients and products and developed new patented forms of silica. We're taking as a starting point ALWAYS the legacy of Dr Le Ribault and taking it to another level through our expertise as a company.
Studies developed by the MERIEUX NUTRISCIENCE center confirmed that our products are very effective for joint problems, reducing pain and improving joint mobility.
Research by FEDERAL UNIVERSITY OF JUIZ DE FORA concluded that G7 capsules and the Siliplant G7 and G7 Original supplements are effective in improving the condition of skin, hair and nails, as well as reducing wrinkles.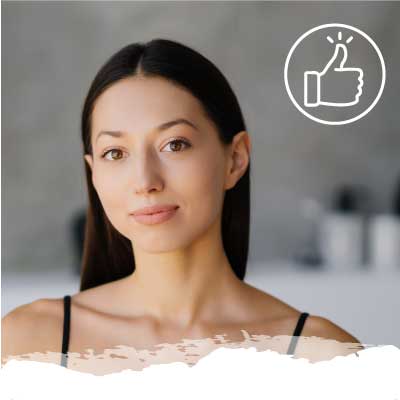 Ortofarma Laboratory concluded that, compared to other samples on the market, Orgono Powder® has a higher content of soluble Silica, being the silica with the best bioavailability on the market.
Dr. M. Trila
ENANTIA
Spain - 2017
The high content of monomeric silicic acid in Silicium Spain's
liquid and solid products is quantified as part of the quality assurance process.
Silicium España's orthosilicic acid is found in high proportion in the
most assimilable form. in a high proportion in the most assimilable form.
Bf-Fox Techologies
ORTOFARMA LABORATORY
Brasil - 2019
Comparative of brand X shows "E" and another Brand shows "N",
by inductively coupled plasma mass spectrophotometry (ICP-MS),
and quantified the content of soluble silicon in aqueous medium.
It is concluded that Orgono Powder® has a higher content of
soluble silicon compared to other samples on the market.
For more detailed information, contact us at: +34 877 44 99 48 or send us your email to: info@siliciumG5.com.